Gold has just dipped under flat for the session as stocks push higher on Monday.
The market has largely moved sideways for the session after breaking to 7-year highs recently. 
Gold 1-hour chart
Since gold broke out of the resistance to take the price to 7-year highs it has not really gathered momentum to push to the next resistance zone. This 1-hour chart below shows that at the beginning of the week the price has stalled at its current lofty levels. 
There is a trendline underneath the price that has been tested a few times but if it breaks there could be a pullback to the next key support zone at USD 1760 per troy ounce. There has now been a lower high and the lower low wave is quite far off at the moment at USD 1747.59 per troy ounce. 
The Relative Strength Index indicator has a trendline connecting the peaks of the waves. If the trendline breaks the market could continue in its uptrend and aim for the USD 1800 per troy ounce resistance zone. The MACD signal line is still above the mid-level, this means the price is still in an uptrend. The histogram has recently dipped into the red so a move back into the green could also be a confirmation the bull run is back on.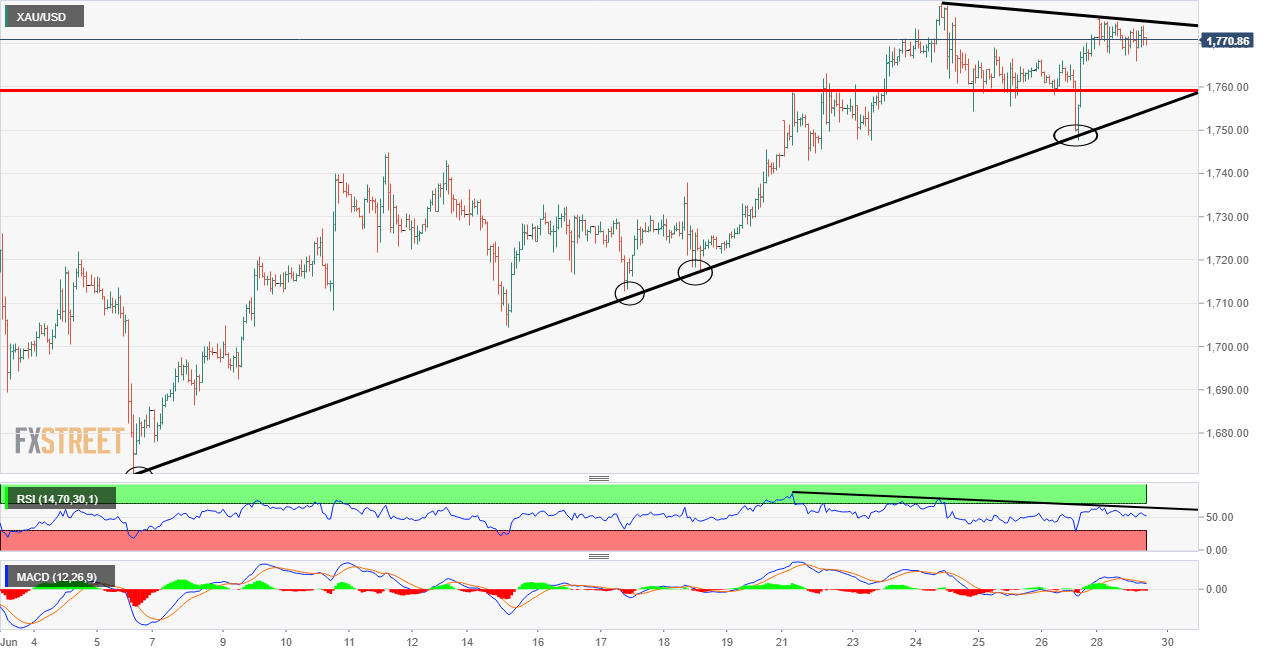 Additional levels


Read More: Gold Price Forecast: The XAU/USD price is stalling at the current lofty levels