As miners delve ever deeper into Australian soil in search of minerals, and more of the country is turned over to feeding its insatiable appetite for mineral wealth, any innovations on data collection could prove vital to a sector where the bottom line remains king.
Into this environment has come a new form of airborne electromagnetic data collection in Western Australia, which uses new processes to identify and assess the mineralogy of the state's deposits, to help governments and miners alike make more informed decisions about mining exploration and mineral extraction.
Elsewhere, we ask if the massive merger between BHP and OZ Minerals could change the future of Australian mining, and look to the future of Australian uranium, which could be stepping, however gingerly, out of the vast shadow of the Ranger mine.
Whether you are on a desktop, tablet or smartphone, you can read the magazine for free online, and join the conversation on Twitter.
In this issue
Airborne electromagnetic data is revolutionising Western Australian mining
Data from the largest airborne electromagnetic mapping survey ever carried out in Western Australia is now freely available from the Geoscience Australia's electronic catalogue. Nnamdi Anyadike asks what this could mean for the future of data collection.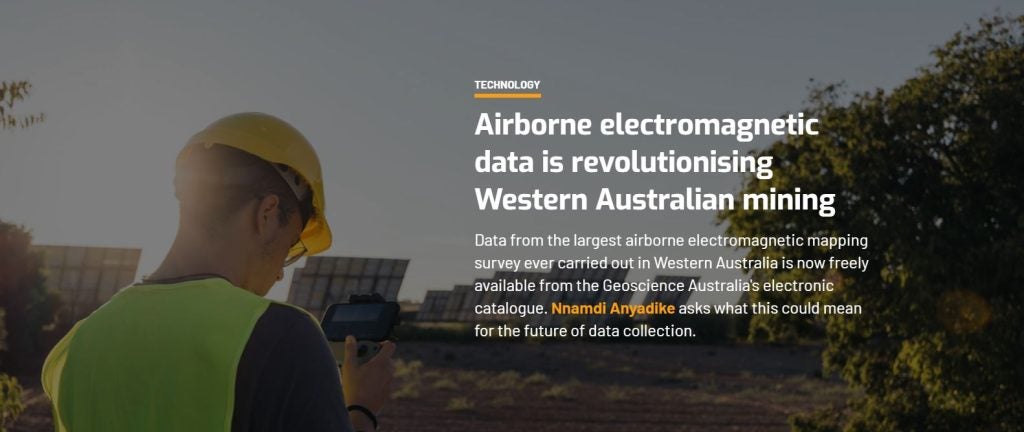 BHP-OZ merger rebalances Australian mining
BHP's $7bn acquisition of OZ Minerals could see an industry giant gain ownership of one of the most attractive miners in Australia, consolidating power in BHP's hands. Nnamdi Anyadike considers the impacts of such deals on the country's mining industry.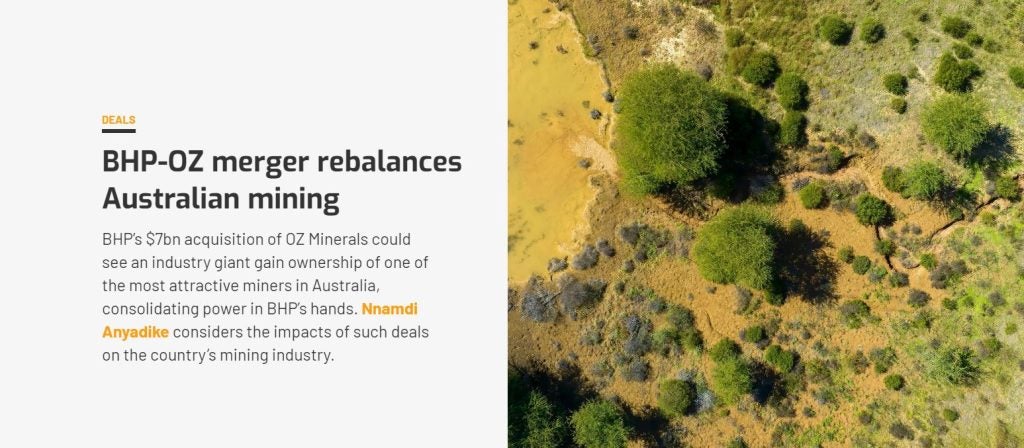 All that glitters is coal: inside Queensland's new coal mines
Coal is making waves in Queensland. Giles Crosse explores the state's new royalty structure and new steelmaking mines on the horizon.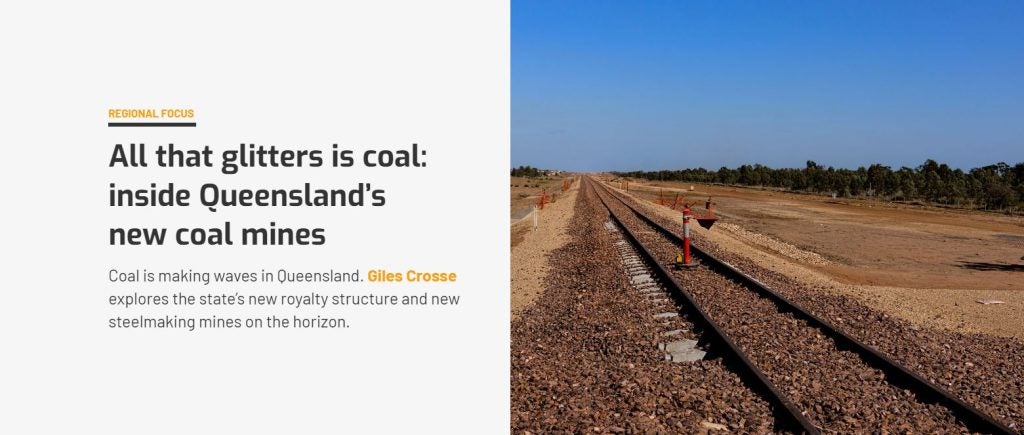 Enhancement or replacement? How technology will affect Australian mining workers
How will ancient professions respond to dramatic changes in technology? JP Casey investigates how the work of Australian miners could change.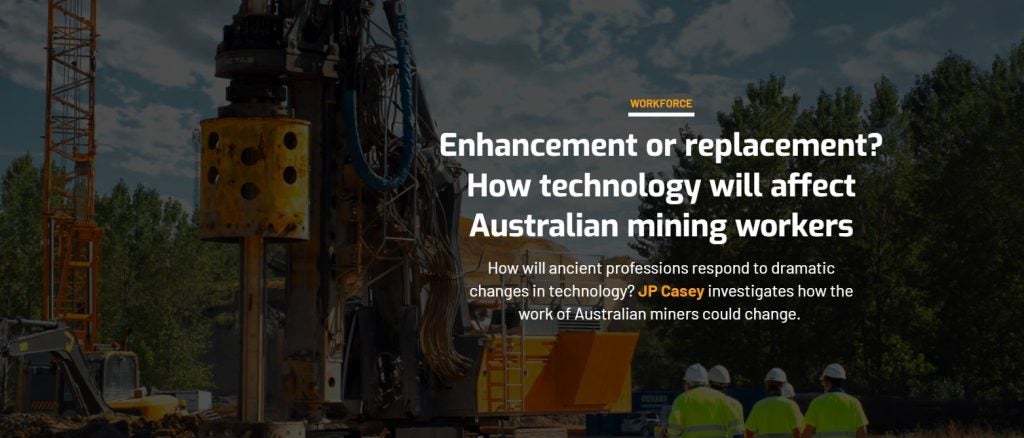 What next for Australia's uranium mines?
As the world reignites its interest in nuclear power, the election of Anthony Albanese has drawn into question where Australian uranium mining might be headed. Andrew Tunnicliffe assess the current climate and tries to untangle the issue.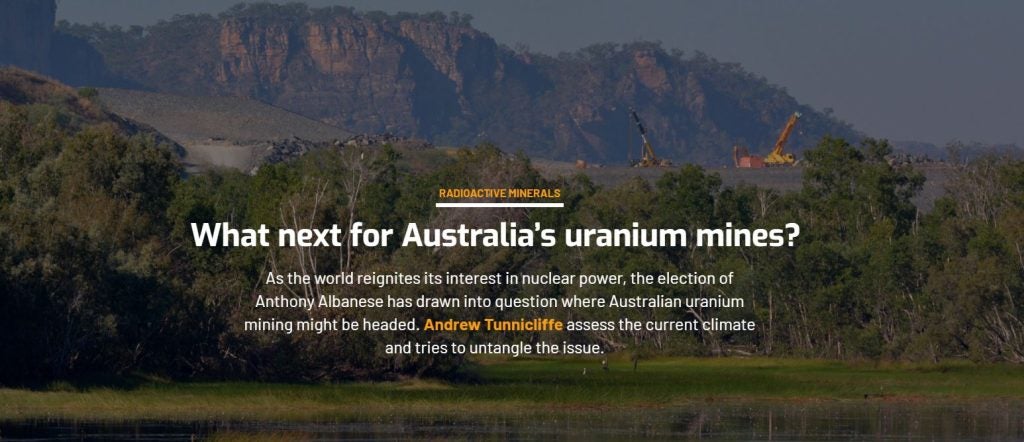 Next issue: rehabilitation
What happens when a mine is no longer productive? Or profitable? Or interest in the project simply dries up? Rehabilitation has long been a concern of those in the mining industry, but considering the importance of mining to the Australian economy, cross-sector collaboration is often needed to close and manage mines in a manner that appeases the range of diverse and conflicting stakeholders. We look at some of these partnerships, and how they aim to rehabilitate mines as effectively as possible.